As a Federation, Leaseurope brings together associations throughout Europe that represent either the leasing, long term and/or short term automotive rental industries. The scope of products covered by Leaseurope's members ranges from hire purchase and finance leases to operating leases of all asset types (automotive, equipment and real estate) and also includes the rental of cars, vans and trucks.
It is estimated that Leaseurope represents approximately 96% of the European leasing market. In 2008, 330 billion euros of new leasing volumes were granted by the firms represented through Leaseurope's members, contributing to financing on average 18% of total European investment. Moreover, these firms are responsible for the leasing and rental of around 16 million cars throughout Europe.
UUL is a member of Leaseurope, the two organisations are constantly developing cooperation
http://www.leaseurope.org/ – official Leaseurope web-site

Designed specifically for people involved in financing, valuing or managing equipment and fixed assets throughout Europe, Leasing Life provides market intelligence, analysis and news, in print and online.
Cross-sector analysis, best practice case studies and senior-level interviews all provided by an independent, objective and trusted editorial team, place Leasing Life as the industry journal for the asset finance division. Face to face, Leasing Life provides insight and intelligence through its networking roundtables, awards and conferences.
Unlike other publications in the market place, Leasing Life is the only monthly publication with a dedicated European section, daily web updates and breaking news alerts, allowing you to keep your finger on the pulse of the industry. The source for unrivalled data, product innovation and job move information, Leasing Life not only provides news and analysis on current market trends but also best practice and case studies illustrating how to most effectively deal with them.
Leasing Life is the only magazine regularly covering the following topics:
– Product Innovation
– Identification & analysis of key market trends
– Cross-sector and pan-European analysis
– Comparative perspectives on service providers
– Job moves & recruitment trends
– Regulatory & legislative changes
With its associated annual pan-European awards ceremony, Leasing Life is at the forefront of the asset finance industry.
www.leasinglife.co.uk

The Association of Ukrainian Banks unites 130 commercial banks from 180 operating in Ukraine. In December 2009 cooperation agreement was signed between AUB and UUL in relation to defence of rights for creditors and investors. The Memorandum signed by sides foresees creation of the «united front of creditors», exchange, co-ordination of efforts, information in defending interests of banks and leasings companies in the conditions of political and financial crisis. aub.org.ua

Ukrainian Credit Bureau is one of the largest in the country including more then 16 mln. credit stories in its database. 110 baks and financial companies act as UCB's clients. In December 2009 cooperation agreement was signed between the Union of Lessors and the Bureau. This agreement provides data exchange on unscrupulous debtors with the aim of proper accounting of such clients at banking and leasing markets.
Official web-site of UCB – www.ubki.com.ua/login.php

Ukrainian Union of Industrialists and Entrepreneurs is a powerful public association, which includes more than 38 thousand representatives of all areas of the economy and ownership of all areas of the country. Companies of UUIE produce more than 80 percent of gross domestic product of the state. Inside UUIE there are industry giants and small businesses, exporters and those who fill the domestic market, Ukrainian producers of traditional products and the latest high-tech elite. At the time they joined the Union in order to influence the development of the domestic economy and the lives of citizens of Ukraine, to form civilized rules of the game on the economic field of the state. During years of UUIE existence it went beyond the usual corporate organization. Today it became a foundation of strong public corporation, which includes the Federation of Employers of Ukraine, Party of Industrialists and Entrepreneurs, the Ukrainian Agrarian Confederation, Ukrainian-German Forum, etc.
At the end of 2009 UUL and UUIE signed cooperation agreement, under which they will develop the leasing market in Ukraine and assist the functioning of enterprises. UUIE plans for 2010 include steps to develop leasing (leaing roundtable, permanent meetings of leasing comission).
Official web-site of UUIE – www.uspp.org.ua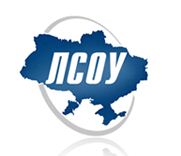 League of Insurance Organizations of Ukraine (LIOU) is an influential Union of participants of insurance market of Ukraine. It was founded in 1992 with the aim to protect interests of its members and other participants of insurance market.Over the years, League of Insurance Organizations of Ukraine has made considerable progress. It has authority and respect among insurance companies, government, media and partner organizations of LIOU.In January 2010 LIOU and UUL Association signed Cooperation Agreement in order to provide joint work for further improvement of legislation, which will help to develop industries of the parties.
Official site of League of Insurance Organizations of Ukraine – http://uainsur.com/