ALD Automotive («First Lease Ltd.»)

ALD Automotive is the part of Societe Generale Group, which operates on the market of vehicle lease services and car fleet management:
2nd European leasing company &

2

rd

worldwide

Managing over 1 000 000 vehicles

Direct presence in 3

9

countries

4

5

00 employees

More than 100 000 customers
ALD Automotive (legal name – First Lease Ltd) is the leading company on the Ukrainian market of vehicle lease services. The company has over 5000 cars in lease and 40% of lease auto-market of Ukraine. We ensure operational & financial leasing and fleet management solutions of multi-brand passenger and commercial vehicles to corporative clients.
Clients and Portfolio
ALD Automotive presently has over 5000 cars in lease. Corporate clients are more than 400 companies and constitute over 90% of portfolio.
The company markets its services towards the full range of companies operating in Ukraine, including: Abbot Laboratories, Astelit, Astrazeneca, Bionorica, Coca- Cola, Glenmark, Henkel Ukraine, HP International, JT International, L'Oreal, Monsanto, Nestle, Parexel, Philips, Procter & Gamble, Ranbaxy, Siemens Ukraine, Takeda, Teva and many other.

Regional Network & Assistance
24×7 hotline assistance 0 800 505 505
In addition to its regional offices in Kharkiv, Odesa, Donetsk, Dnipropetrovs'k, Lviv, ALD Automotive has the service network of over 350 service centres around the country.
ALD Automotive is the only leasing company in Ukraine that can boast such an extensive network covering all regions of Ukraine.
Our Contacts:
Address: ALD Automotive
ILLINSKY Business Centre
8, Illinska Street, entrance 11, floor 3 – KYIV, 04070 – Ukraine
Tel: +38-044-247-69-69
Fax: +38-044-247-69-70
E-mail: contact_ua@aldautomotive.com
http://www.aldautomotive.ua/


Avis Ukraine Company with foreign investment "VIP-RENT"

Avis Ukraine – representation of the world's biggest leasing and rental corporation. It counts more than 5 000 offices in 180 countries around the world and more than 60 years old history. Avis Licensee started its work in Ukraine in 1997, providing rental and leasing services. Nowadays its fleet is 2 000 cars. Avis Ukraine is a leader on the complex leasing market leasing with the full service package . It has own representative offices in Lviv, Donetsk, Dnepropetrovsk, Odessa, Kharkov, Simferopol, Uzhgorod, Ivano-Frankovsk. Avis supports own service network in Vinnitsa, Zaporozhe, Lugansk, Poltava, Kherson.
Аvis offers:
• Operative leasing with full service
• Finance leasing with full service
• Fleet management
• Rent a car
• Drivers' outsourcing
Avis leasing includes the following services:
• Consultation while choosing the car to have the best purchase condition and further service;
• Car registration at the SVI;
• Organization of the regular technical checkup at the authorized service stations;
• Tires change and storage;
• 24 hours emergency service support;
• Insurance and insurance cases administration;
• Accounting documents and reports;
• Rent a car;
• Pre-delivery car before the leasing car is delivered;
• Additional services: fuel cards administration, parking, car pick up/delivery, documents for travelling abroad;
Among more than 200 Аvis clients are: Robert Bosch, Siemens, Sony, Ericsson, Samsung, Alcatel, Kraft Foods, BAT, Philip Morris, Danfoss, Zeppelin, Servier International, Janssen-Cilag.
Contacts:
Tel.: + 38 044 502-20-10
Fax: + 38 044 502-20-14
contactcentre@avis.com.ua
http://www.avis.com.ua/
http://www.avisleasing.com.ua/
Address: 72, Yamskaya str., 03150, Kyiv
Director: Haim Kapelnikov
Representative offices:
Dnepropetrovsk
Tel.: +38 056 373 31 30; +38 067 239 03 94
E-mail: dnepropetrovsk@avis.com.ua
Address: 2a, Marshala Malinovskogo str., TC "Vavilon", tower 4, 2nd floor, Dnepropetrovsk
Kharkov
Tel.: +38 067 408 84 55
E-mail: kharkiv@avis.com.ua
Address: 1, Romashkina str., Terminal "A", box office 19, Kharkov
Odessa
Tel.:+38 067 218 21 42
E-mail: odessa@avis.com.ua
Address: 25, Central airport str., Odessa
Lviv
Tel.: +38 032 297 05 10, +38 067 549 66 73
E-mail: lviv@avis.com.ua
Address: 6, Ak. Pidstrygacha str., Lviv
Uzhgorod
Tel.:+38 067 216 61 12
E-mail: uzhgorod@avis.com.ua
Address: 38, Verhovinska str., the Praha hotel, Uzhgorod
Ivano-Frankovsk
Tel.: +38 067 549 66 73
E-mail: ivano-frankivsk@avis.com.ua

VAB Leasing



VAB Leasing is universal commercial dynamically developing company;
VAB Leasing is Ukrainian company with foreign investment which was found in 2005 by TBIH Financial Services B.V. (Holland), the founder is VAB Bank, and is the part of strong financial holding company VAB Group.
The company is registered in State Department of Financial Services of Ukraine and can provide financial leasing services (resolution No.5280).
The main directions of leasing:
cars (passenger car, trucks, commercial cars, buses, etc.);
special machinery (truck mixers, loading equipment, excavators and others);
equipment (all types).
VAB Leasing offers wide range of financial services and leasing products.
Innovative product on the market is "Quick Leasing", which lets corporate and physical persons of all forms of ownership to lease cars without giving any financial papers and certificate of income.
The mission of VAB Leasing is
long-term partnership in developing clients' business (corporate and physical persons),
professional resources attraction with the purpose to purchase equipment, techniques, transport for clients,
providing clients with high-quality services
These all are for successful companies which have development plans, can implement them, have professional teams and work on perspective market. We work with minimal financial and time expenses for clients.
Our philosophy is flexibility and efficiency in decision-making, giving clients complex servicing (full financial, legal and technical services).
Contacts:
Tel: (044) 481-22-22; 481-22-11, 481-22-33, 3-311-311
Fax: (044) 481-22-88
info@vableasing.com.ua
http://www.vableasing.com.ua/
Postal address: 7/9 Shchorsa str., 03150 Kyiv
CEO: Lyudmila Zolotaryova
Contact person: Vladimir Nechayev
Kinds of leasing operations:
financial leasing
operational leasing
Assets of leasing:
cars
lorries
special equipment
industrial equipment (except equipment for food processing)

Regional offices:
Donetsk, (062) 349 59 63, 1 Zhmury str., e-mail: Donetsk_lease@vab.ua
Dnipropetrovsk, (067) 403 403 16 36, 4a Libknehta str., e-mail: Dnipropetrovsk_lease@vab.ua
Simpheropol, (0652) 548 290, 76 Kyivska str., e-mail: Simpheropil@vab.ua


VTB Leasing Ukraine

Private Company VTB Leasing Ukraine is a universal leasing company founded by OJSC VTB-Leasing (Russia) (http://www.vtb-leasing.ru/) .
OJSC VTB-Leasing assists the re-equipment and renovation of the main industrial assets of enterprises and organizations, helps to raise heir competitiveness in local and international markets. The Company operates in subjects of the Russian Federation and CIS countries.
Competitive advantages: reliability, stability, transparency, ability to implement projects of any scale, providing for long-term projects with favourable conditions, strong aptitude to offer a tailor-made product for each client, as well as high business reputation and professional staff.
Address:

Private Company VTB Leasing Ukraine
72 Chervonoarmyiiska str., Kyiv, Ukraine, 03150
Tel: + 3 044 206 84 33, +3 044 206 84 34
OJSC VTB-Leasing
10 2nd Volkonsky lane, Moscow, Russia, 127473
Tel: + 7 495 514 16 51

ING LEASE UKRAINE LLC

ING Lease Ukraine LLC is prominent leasing company, founded in October 2007 by ING Lease Holding that belongs to ING Group – a global financial service company of Dutch origin with more than 150 years of experience, providing a wide array of banking, insurance and asset management services in over 40 countries. ING Group is committed to providing optimum service every day to a broad customer base that comprises individuals, families, small businesses, large corporations, institutions and government authorities.
ING Lease is a division of the Commercial Banking business line, one of the six business lines of the Group. ING Lease operates on a European scale and provides services in the area of financial and operational leasing, car leasing and commercial finance. ING Lease is currently one of the top-five largest lease companies in Europe, with subsidiaries in 16 countries . ING Lease has approximately 2,500 employees who serve its customers within the different business units dedicated to general leasing (wheels, equipment, real estate leasing, vendor and computer leasing), full service operational car leasing and factoring activities.
ING Lease Ukraine offers to our Ukrainian clientele, middle and large domestic corporates and multinational subsidiaries, Financial and Operational Lease solutions. We closely cooperate with ING Bank Ukraine with its extensive banking products range available to our clients as well as we continuingly benefit from asset and product expertise of ING Lease worldwide. For two full years of operations we have been actively contributing to the development of Ukrainian market with the portfolio of EUR 100 Million at the end of 2009. We ranked #4 amongst Ukrainian Leasing companies by the portfolio and new business in 2009.
Lease objects:
Movable Assets
machinery and equipment (agricultural, production, logistic, construction and office, as well as computer and telecommunications)
commercial vehicles (trucks and trailers, loaders, busses etc)
rolling stock
• Long tenors (up to 5 years)
• Competitive interest rates (fixed and floating)
• Contracts in USD/EUR
Real Estate (financial Lease only)
ING Lease Ukraine offers customized leasing Programs to the clients of ING's partners like manufactures/resellers/brokers and service companies (Vendors leases).
Vendor lease (disclosed):
• program agreements with vendors to provide financial or operational leasing to domestic off-takers
• direct lease contracts with the off-takers
• acquisition / import of vendors' equipment (or sale and lease back structures)

Vendor lease (undisclosed) – innovative for the market:
• risk participation in vendors lease agreements with off-takers/assignment of rights
• no direct relationship with the off-takers unless the lease contract is defaulted
Why ING Lease Ukraine?
Western standards quality organization
Good product mix and balance sheet capacity
Competitive ING Bank funding accessibility (USD / EUR)
Transparent pricing policy
International product knowledge customized to local circumstances
Real estate lease (unique for the market)
Local and international legal and tax expertise
Innovative approach to products development
Close and fruitful cooperation with ING Bank Ukraine in favour of common customers
We deliver on our promises
Our contact details:
Katerina Galetova
ING Lease Ukraine
General Manager
Address: 30-A Spas'ka Str.,
Kyiv, 04070, Ukraine
Tel. +380 44 230 3068
Fax.+380 44 499 4100
Mob. +380 50 311 3777
E. Katherine.Galetova@ingbank.com


«Credit Europe Leasing» LLC



«Credit Europe Leasing» LLC is a successful company with 100 % foreign capital which has been growing dinamically at the Ukrainian market. «Credit Europe Leasing» is a member of «Credit Europe Group» – international financial group represented in 12 European countries by banks, insurance, leasing and factoring companies.
«Credit Europe Leasing» started at the Ukrainian market in 2007 . In 2008 the company plans to finance projects for the amount of 50 million dollars USA and become one of the top 5 leasing companies in Ukraine .
«Credit Europe Leasing» LLC is a successful company with 100 % foreign capital which has been growing dinamically at the Ukrainian market. «Credit Europe Leasing» is a member of «Credit Europe Group» – international financial group represented in 12 European countries by banks, insurance, leasing and factoring companies.
«Credit Europe Leasing» started at the Ukrainian market in 2007 . In 2008 the company plans to finance projects for the amount of 50 million dollars USA and become one of the top 5 leasing companies in Ukraine .

Credit Europe Leasing» has the following competitive advantages:
financial leasing of commercial and passenger cars, buses, trucks, sea and air transport; construction, road construction, agricultural, technical and production equipment and other;
attractive and competitive leasing conditions (down payment – from 10%, tenor from 1 to 5 years, "Sale & Lease back");
flexible and fast decision-making;
minimal package of documents;
full package of services (registration, custom clearance, transportation, etc.);
transparency of tariffs policy.All this makes «Credit Europe Leasing» an attractive and strong market player.

Contact information:
Address: 2 Mechnykova str., 9th floor
Parus Office Center
Tel.:+ 38 044 – 499-44-00
Fax:+ 38 -044- 499-94-98
sales@crediteurope.com.ua
OTP Leasing

OTP Leasing is an universal leasing company which enters in the OTP Group – leader of Central and East Europe in a financial sphere. OTP Bank Ukraine is founder (100%).
OTP Group has successful experience of rendering of leasing services from 1996 year.
OTP Leasing team is – team of professionals which have a big experience on the market of leasing services. Our purpose is to render of services of high quality and competitive finance condition
Our advantages:
Personal approach
Prompt and effective service rendering
Transparent business relationships
International capital
Wide range of of foreign and domestic produced assets.
Reliable suppliers
Orientation is long-term relations with customer

Our requsites:
Lenina Street, 2-v, office 44
Petropavlivska Borshaghivka village.
BC "Golden River"
tel./fax.: +38 (044) 596-40-58 (59,60)
sales@otpleasing.com.ua
info@otpleasing.com.ua


Porsche Leasing Ukraine LLC



Porsche Leasing Ukraine LLC was established in year 2008. It is owned 100% by Porsche Bank and is a part of Porsche Holding (Austria). The Porsche Holding GmbH is one of the biggest private trading enterprises in Austria and one of the most successful automobile trade companies in Europe. It is represented in 17 different countries throughout Europe and also has locations in China. The main products of Porsche Leasing Ukraine are financial leasing, operational leasing and fleetmanagement for the car brands imported by "Porsche Ukraine".
Sector of business activity: Financial Services, Automotive
Legal status of your Ukrainian entity: Enterprise with foreign investments
Head of the Company (in Ukraine): Josef Graf, Managing Director
Company presents in Ukraine since: 2008
Number of employees worldwide: 21400
Number of employees in Ukraine: 57

Contact information:
Office address: 27-T, Dehtyarivska Street, 04119 Kyiv
Telephone: +380 044 4986601
Fax: +380 044 4986602
E-mail: info@porschleasing.com.ua
Web-site: http://www.porscheleasing.com.ua/
Raiffeisen Leasing Aval

Raiffeisen Leasing Aval is a universal leasing company which offers full complex of leasing services for all types of legal entities from different business spheres. During the first acting year the company became a leader of Ukrainian leasing market. LLC Raiffeisen Leasing Aval was founded in June 2006 as a subsidiary of Raiffeisen Bank Aval (owning 60% of the charter capital), one of largest banks in Ukraine, and Holding Raiffeisen-Leasing International GmbH (owning 40%) with headquarter in Vienna.
Our clients are legal entities (from entrepreneurs to large domestic industrial groups) which work in various production and service fields in different regions of Ukraine and have stable financial conditions and a constant source of incomes. Nowadays the company has a close cooperation with more than 340 clients who became our constant partners.
Raiffeisen Leasing Aval became a member of Association «Ukrainian Union of Lessors» in April 2007.

Our main services – leasing on types:
vehicles;
agricultural machines;
construction machines and equipment;
technological equipment.

You can also buy or get in financial leasing various types of used vehicles and equipment. Advantages of the offer:
opportunity to purchase qualified equipment for market prices;
all types of equipment were officially imported and served in the certified service centres;
loyal terms of leasing agreement;
individual approach to every client.
Advantages of cooperation with Raiffeisen Leasing Aval:
Loyal approach in estimation of a customer's creditworthiness
Fast decision-making
No interest charged for whole leasing term on insurance payment and transport tax
Financing of the following expenses for the whole leasing term: payments for vehicles registration, payments to pension fund (payable before vehicle registration)
Flexibility in payment schedule ("pay as you earn")
Individual approach to each client
Vendor partnerships with the world's leading suppliers
Access to the international capital markets and competitive interest rates
Applying of international leasing practice
Quality of service and customer relations
Aspiration to long-term cooperation with clients
High professional skills
Contacts:
Kyiv, 9 Moskovskiy Ave., build. 5, office 101
tel: +380 44 590 24 90
fax: +380 44 200 04 08
Dnipropetrovsk, 9 Lenina St.
tel: +380 95 282 95 16
Donetsk, 46b F. Zaytseva St.
tel: +380 95 268 06 68
fax: +380 62 340 76 90
Kharkiv, 19-a Ahsarova St.
tel: +380 57 755 50 16
tel: +380 95 282 16 45
Lviv, 3 Nyzhankivs'kogo St.
tel: +380 32 220 18 09
tel: +380 95 282 81 11
fax: +380 32 297 19 28
Odesa, 20 V.Arnauts'ka St.
tel: +380 95 282 81 12
tel: +380 95 282 81 12
fax: +380 48 786 82 32
e-mail: sales@rla.com.ua
http://www.rla.com.ua/


SG Equipment Leasing Ukraine



SG Equipment Leasing Ukraine LLC is a member of Association «Ukrainian Union of Lessors» since 2007.
Societe Generale is swiftly growing Group, one of the leading specialists for equipment and vendor finance in Europe, Australia, China, Brazil and USA and the 6th biggest French company in market capitalization (59.3 milliards of EUR on 29/12/2006). SG EQUIPMENT FINANCE – has a powerful territorial presence. The extensive network of SG Equipment Finance consists of more than 100 branches which provide services to more than 170 000 customers in 25 countries.
The company has set itself the target of becoming the first choice for clients and vendors worldwide, tries to be conducive to their stable and booming business – through creativity in thought and action, through its professionalism and solidity. The company is the Leading European financier of equipment and its producers with unique suggestions for partners and users.

The steps of development of SG EQUIPMENT LEASING Ukraine:
August 2006 is registration of company.
September 2006 is the hired staff.
December 2006 is a license of State Financial Services.
February 2007 – the first leasing project is financed.

Contact information:
Address: "SG Equipment Leasing Ukraine" LLC
Moscowskiy Avenue 9, office 2-305, 04073 Kyiv
Tel: +38 044 390 54 54
Fax: +38 044 390 54 65
http://www.sgef.com.ua/
Scania Credit Ukraine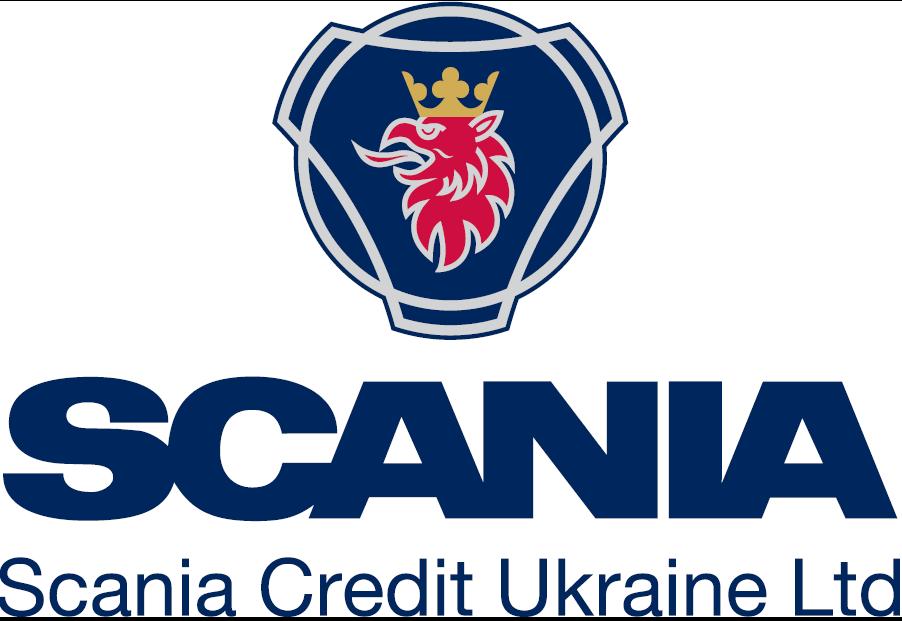 Scania Credit Ukraine Ltd. was established in 2004 as a captive leasing company of the truck producer Scania CV AB, Sweden. Scania Credit Ukraine Ltd. is a part of the group of companies Scania Financial Services, which includes 16 companies around Europe, along with such countries as Russia, South Korea, South Africa, Chile, Turkey, and Thailand.
Our company provides financial leasing services of both new and used vehicles Scania, different kinds of trailers, semi-trailers and chassis bodies.
The main strategy of our leasing company is to maintain long-run partnership with our customers on mutually advantageous conditions. Consolidation of 100-year experience of Scania Concern with knowledge of peculiarities of Ukrainian business allows us to develop most effective transport solutions together with the customer.
Contacts:
Scania Credit Ukraine Ltd.
37 Kyivska str., Kalynivka village, Makarivskyi district,
Kyiv region, 08004, Ukraine
phone: +380 44 363-0-363
fax: +380 44 363-0364
anna.orlova@scania-ua.com


UKRAINIAN LEASING FUND



UKRAINIAN LEASING FUND LLC (www.ulf.ua) is present on the Ukraine market since 2011 Headquartered in Kyiv. "UKRAINIAN LEASING FUND" LLC – provides financial leasing services throughout Ukraine through local sales offices.
"UKRAINIAN LEASING FUND" LLC is an affiliated company of PC "VEB-Leasing", the largest leasing company in Russia, the CIS, as well as Central and Eastern European countries in terms of new business (according to one of the leading rating agencies in the CIS and Eastern Europe "Expert RA" for 2009-2011. and 2010 ranking by LEASEUROPE – an associations of European leasing companies).

"UKRAINIAN LEASING FUND" LLC specialization:
• Passenger transport
• Commercial Vehicles
• Cargo Transport
• Buses
• Special equipment
The Company's headquarter
04080, Chvojka Vickentiy Str., 21, of. 214
Tel. / Fax: +38 (044) 581-47-87 (88)
Support phone for existing customers: +38 (044) 581-47-86
E-mail: info@ulf.ua
Kiev, "North"
04080, Chvojka Vickentiy Str., 21, of. 214
+38 (044) 581-47-87 (88)
Kiev, "South"
01133, Kutuzova Str, 18/7, of. 410
+38 (044) 280-81-10
Vinnitsa
+38 (067) 692-57-53
Dnepropetrovsk
49088, Builders' Str., 23, of. 318
+38 (056) 377-97-73 (74)
+38 (067) 401-86-32
Donetsk
83086 Dzerzhinsky Ave, 13, of.816
+38 (062) 206-70-55
Zaporozhe
+38 (067) 400-18-58
Lvov
+38 (032) 242-23-29
+38 (067) 404-69-01
Odessa
65031, Grushevskogo Str. 39e, of. 26
+38 (048) 729-63-69
+38 (067) 401-90-04
Simferopol
+38 (067) 400-18-70
Kharkov
61010, Vernadskyy Str., 1
+38 (057) 732-18-25
+38 (067) 500-64-03
Kherson
+38 (067) 223-46-08
Khmelnitsky
+38 (067) 401-86-28
UniCredit Leasing LLC

UniCredit Leasing LLC is a leading leasing company in Ukraine and a member of the international financial group UniCredit. UniCredit Group is one of the leading financial groups in Europe. UniCredit Group acts in 22 countries and it has 10 200 branches where 166 000 employees work who serve more than 40 million clients. Being a part of UniCredit Group means that we can offer to our clients the range of financial services of the European level.
UniCredit Leasing LLC offers financial leasing of technique, equipment, cars, commercial vehicle and also commercial real estate.
Commercial vehicles, trucks and tractors
Light vehicles
Plant equipment
Printing equipment
Medical facilities
Equipment for construction of roads
Logging equipment
Construction equipment
Railway, water and air transport
Agricultural equipment
Commercial real estate
UniCredit Leasing's philosophy is to offer clients tailored financial products and modern technological solutions, together with professional know-how and attractive financing terms.
Our mission
Staying close to customers and having the aim at accompanying them step by step throughout the development of their own business by concrete and convenient financing solutions definitely remain the main objective for such a dynamic company as ours.
UniCredit Leasing LLC started working in 2006. Since the 1 of January of 2009 Chief Executive Officer is Valentyn Lazepka. 40 employees work in the company.
Contacts
Address: UniCredit Leasing LLC
04070, Ukraine, Kyiv, 22/1 P. Sagaidachnogo Str.
Tel.: +38 044 590 1496
Fax: +38 044 590 0211
http://www.unicreditleasing.ua
Regional representative of UniCredit Leasing LLC
1, Barykadna Str., Dnipropetrovsk, 49000
Tel. +38 056 770-2192
Hypo Alpe-Adria-Leasing

Hypo Alpe-Adria-Leasing LLC is a member of the Association" Ukrainian Union of Lessors" from 2008.
Austrian leasing company "Hypo Alpe-Adria-Leasing" LLC, which started its activities on the Ukrainian market since September 2007, is a part of a big financial group – Hypo Group, which has a century-old history and considerable success. In Hypo Group company there are more than 6500 employees, the number of customers reached 1.1 million, Hypo Group has more than 350 offices in 13 European countries. Hypo Group offices are located in such countries as: Austria, Italy, Germany, Liechtenstein, Bulgaria, Ukraine, Slovenia, Bosnia and Herzegovina, Croatia, Serbia, Montenegro, Hungary, Macedonia.
"Hypo Alpe-Adria-Leasing" LLC offers financial leasing of all types of transport vehicles and equipment – as new as those that were in use:
cars, trucks and buses;
agricultural machinery;
construction equipment;
road construction machinery;
technological equipment;
real estate.
The package of services companies include: insurance lease asset, its registration in the state authorities and passing mandatory technical inspections.
"Hypo Alpe-Adria-Leasing" LL is:
Maximum speed of processing the applications;
Competitive prices due to the foreign financing;
International business standards and services;
Transparency of tariffs and no hidden fees;
The minimum package of documents required;
Ability to provide individual terms of cooperation
Contacts:
03056, Kiev, Poliova Str., 24d
Tel. (044)593-78-80
Fax: (044)593-78-86
E-mail: info@hypo-alpe-adria.com.ua
http://www.hypo-alpe-adria.com.ua/
Client Service Department
tel: +38-050-382 89 11
anna.kononenko@hypo-alpe-adria.com.ua
---
Associated members
Benish GPS Ukraine Company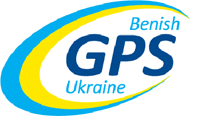 Benish GPS Ukraine Company was created in 2003 and is a member of the Benish Group, which successfully operates in many countries.
Benish GPS Ukraine is a leading technology Company on the Ukrainian market of satellite anti-theft systems, GPS-monitoring and vehicle management, personal monitoring, security and video surveillance.
Benish GPS Ukraine Company – national operator and market leader in satellite systems.


Services:
satellite anti-theft system – a security driver, reliable protection of the car, round the clock attendant control centre, official cooperation in response to the emergency services, Ukrainian traffic police.
GPS-monitoring of vehicles – a management and control of vehicles. The system can track movement of vehicles on electronic maps via the Internet, view the route traversed, control the cost of fuel, build a shuttle reports, and monitor cash flow of vehicles.
Personal GPS/GSM tracker BeniFone – monitoring and tracking any moving objects (children, elderly, company staff, pets).
Electronic lock TRITON – monitoring and tracking of valuable goods in containers.
Benish GPS Ukraine Company – has developed and operates a regional network throughout Ukraine.
Customers of the service company is more than a thousand domestic industry, international companies, transportation companies and government agencies, including: Kyivpastrans, Ukrposhta, "Kyiv Metro" , "Kyyivdorservis".
Benish GPS Ukraine Company is a member of the Association "Ukrainian Union of Lessors"
Contact information:
Benish GPS Ukraine
Yaroslavska street, 56A
T.: (044) 49 44 999
F.: (044) 490 66 04
office@gps.ua
http://www.gps.ua/
Insurance broker «Dedal» Ltd.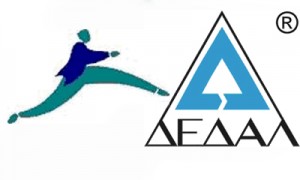 Insurance broker «Dedal» Ltd. is a member of «Association of Ukrainian Leasing companies»
Strategy: be highly qualified brand insurance broker
Mission: Confidence without troubles – to provide clients and partners with reliable insurance protection and qualitative service.
Trade mark «Dedal» has been exsisting on Ukrainian insurance market since 1993. Insurance broker «Dedal» Ltd. was registered in 2003 and has certificate about insertion in the State list of insurance brokers № 101 from 29.12.2003
Today «Dedal» serves more thаn 5000 cаrs. Insurance portfolio consists of 600 entities аnd more than 1500 persons.
Company «Dedal» has been rewarded as «the best Ukrainian interprise» in nomination «insurance services» and also has got certificate EMRS (Brussels, Belgium) for conformity the quality of services to world standards.
Field of activity of Insurance broker «Dedal» includes:
Risk management;
Selection of reliable insurance company according to clients' interests and requirements;
Managing of insurance contracts;
Providing with guarantee of payment from insurance company;
Providing with information and consultation services on insurance;
Introduction of the modest achievements of informational support in the whole insurance process;
Realization of Web on insurance http://www.dedal.ua/
Contacts:
04050, Ukraine, Kyiv, Dovnar-Zapolskogo 9/10 str.
E-mail: office@dedal.ua
tel.: +380 +38 044 502-69-53,
fax: +380 +38 044 502-55-26
Web site: http://www.dedal.ua/