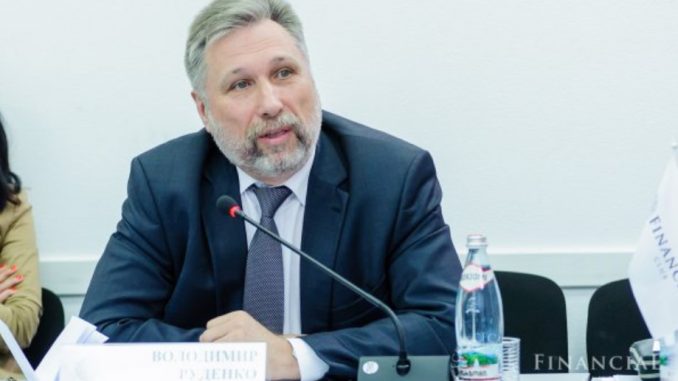 Banks that do not currently provide leasing services to individuals have plans to expand into this segment.
They told about it during a round table "Does Ukraine need leasing for the population?" Organized online by "Financial Club".
"We are not yet ready to lease individuals. For two years we worked with legal entities – with large and medium-sized businesses. Now we are actively working on automation, because it is impossible to work on our knees and increase volumes. We want to go into small business. To do this, recruit staff in the regions. As for individuals, these are the plans for 2023-2024, "announced Volodymyr Rudenko, Head of FUIB Financial Leasing.
The banker claims that it is not easy for them to enter this market now. "And to go there, you need to prepare very carefully, because economically leasing for an individual is not very interesting. Leasing is more expensive than a loan, but leasing will be an interesting service for the client: roadside assistance, seasonal storage and replacement of tires, service, quality and fast service at the service station, "Volodymyr Rudenko listed the advantages.
And although now leasing for individuals is offered more by leasing companies, banks, understanding the prospects and minimal risks of the product, are gradually moving in this direction. "TAScombank plans to implement financial leasing" Cars for individuals "this year, – said the head of leasing operations of TAScombank Igor Gritsenko. "Last year, we implemented financial leasing (for business. – Ed.) Tied to foreign currency – signed five agreements worth UAH 102 million, as well as realized real estate leasing for UAH 79.6 million."
Acting Valentina Marchenkova, director of the leasing department of Kredobank, says that individuals can actually lease only cars, while in business the list of leasing objects is larger.
"Real estate leasing is not developed enough to talk about real estate leasing for individuals. We have a well-developed car loan department, and we did not want to compete with ourselves and did not launch leasing for individuals. And in leasing we have more emphasis on agriculture, special equipment and trucks. 60% of us are SMEs and 40% are corporate clients. We do not have individuals or leasing individuals, "she said.
Maryna Masich, General Director of the Association of Lessors of Ukraine, said that in 2019 the new leasing business of banks begged a little and reached UAH 7.8 billion of bank leasing.
"At the same time, the portfolio of leasing operations in banks has grown and reached 10 billion. The portfolio of bank leasing is growing by 33%. This shows that this is a good, promising direction, and it will catch up with the non-banking segment, "said Marina Masich.
Strong positions of leasing companies in the segment of services for individuals constrain the ambitions of banks.
"Individuals do not take large batches, so we focused on corporate clients. If we went straight to the car leasing market, which is most interesting to individuals, we would face strong competition, "Volodymyr Rudenko explained.