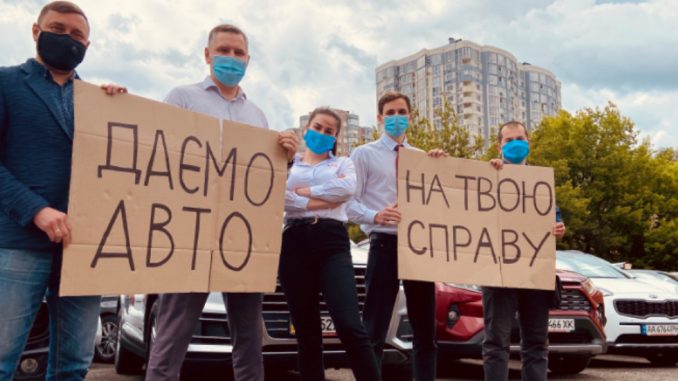 AVIS Ukraine , a car rental and leasing company, during the quarantine period, allocated cars from its fleet to support the business of Ukrainian entrepreneurs. The company invited everyone who has their own business in Ukraine, creates jobs and needs transport for their business, to write about it on its social media pages marked #car and compete for a free car that can be used for a month from Avis Ukraine Park.
He posted the posts of the three car rental finalists on his Facebook and Instagram social networks and announced an open vote. The post written by Alona Denga, the founder of the multi-channel media about travel "Wind Duet", won by the number of likes.
Alyona wrote in her post that her project needs a car for expeditions in Ukraine and collecting material for guides.
⠀
"Our goal is to promote domestic conscious tourism. And not because the borders are now closed. This is always relevant, despite the visa-free travel and tickets for € 9, every weekend you will not go abroad, but you want to see something interesting, relax, reload. With each trip I see how many beautiful places there are in Ukraine, most of which are literally under your nose, but we know nothing about them! But weekend entertainment is not all that domestic tourism means to us…
⠀
Domestic tourism is the development of cities, towns and villages, support for local small and medium-sized businesses.
⠀
Domestic tourism is the preservation of monuments of architecture, archeology and nature. Yes, many cities in Ukraine are threatened with extinction, but curiosity and popularization of these cities may draw attention to their preservation.
⠀
These are the tasks we set ourselves when we go on another reconnaissance expedition. We want to show that there are many beautiful, unique and worthy places in Ukraine, "a company representative said.