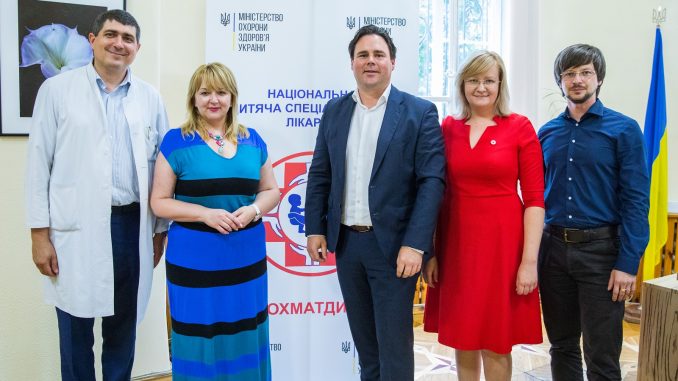 On July 30, 2019, Porsche Finance Group Ukraine, in partnership with the Red Cross Society of Ukraine, officially submitted three new ward patient monitors to the National Children's Specialized Hospital "OHMATDIT". Each monitor allows you to continuously monitor the basic life parameters of small hospital patients.
Additional sensors and cuffs were provided with the hospital monitors, so the monitors are versatile and can be used for both newborns and older children.
The total cost of the equipment was about 120,000 UAH.
OHMATDIT Chief Medical Officer Irina Sadovyak and Deputy Chief Medical Officer Yuriy Dovbnya thanked Porsche Finance Group Ukraine on behalf of the children, parents and doctors for the help and support that the company is providing again to OHMATDIT. Last year, Porsche Finance Group Ukraine handed over a diesel generator battery to a children's hospital, which provides a kidney failure treatment center as well as an operating and intensive care unit.
The participants also thanked the Red Cross Society of Ukraine, represented by CEO Liliya Bilous, for their considerable efforts, made to search for the project and its high quality technical support.
"It is of utmost importance that Ukrainian hospitals have the ability to provide modern and professional treatment for children of all ages. We are pleased to partner with the Red Cross Society of Ukraine as a reliable and transparent partner, and we can be confident of supporting those projects that really need assistance" – comments Mr. Joachim Arer.