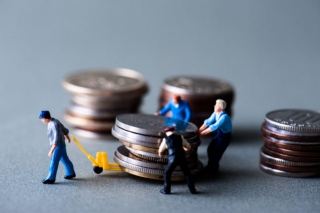 Vendor financing: potential for Ukrainian leasing companies.
On June 20, 2018, a training workshop on "Vendor financing: a potential for Ukrainian leasing companies" will take place in Kyiv. This event was organized by the Ukrainian Association of Lessors with the support of the USAID Transformation Financial Sector Project.
Main topics of the training:
What is vendor financing?
Areas in which there are prospects for vendor financing
Why suppliers (vendors) are interested in vendor programs
How vendor financing will help the client
The basic criteria for a quality vendor program, including KPI
Prerequisites for a successful vendor program
Is it possible to launch vendor programs on the Ukrainian market
Types of partnership relations (transactions).
The training is being conducted by the international expert of the USAID Transformation Financial Sector Project, Katarzyna Kachmarek, who will visit Ukraine for this event.
Target Audience:
1. Commercial directors of lessors.
2. Sales directors.
3. Heads of companies.
Place and time:
June 20, "Hotel President", Konfernts hall B + D, 10.00 – 18.00
https://presidenthotel.com.ua/ua/halls/sektsiya-a-s-b-d/
Speaker:
Katarzyna Kaczmarek holds the position of Manager of International Programs at De Lage Landen International (DLL). Ms. Kachmarek has 20 years of experience in vendor financing and financial leasing. Has extensive experience in launching and accompanying vendor programs, developing new vendor sector programs (nutrition and agriculture, healthcare, transport, industry and construction).
De Lage Landen International is one of the world's leading vendor finance vendors. The company was founded in 1969 in Eindhoven, the Netherlands and provides financial solutions in the fields of agriculture, food industry, health care, environmental protection, construction, transport, industry, etc.
For participation in the training please contact:
Marina Masich
Ukrainian Association of Lessors
Director
[email protected]
+38 (093) 381 51 00, +38 (044) 529 46 90
Location ("Hotel President").
Entrance is possible both from the Hospital Lane https://goo.gl/maps/sV5n2eA8pm42 (more convenient) and from the Hospital Street https://goo.gl/maps/NxjsgpjiEsM2 (through the hotel reception).
Image: https://www.leasegenie.com